Apple iPhone, Samsung, Sony, HTC Unlock Services in Ho Chi Minh City, Vietnam
Why do you h

ave to unlock your iPhone?
The iPhone which you are owning is bought with a rather cheap price because of the engagement contract of limited using with the mobile virtual network operators in foreign countries.
For instance, with some mobile network operators like AT&T, T-mobile, Verizon, Sprint, Orange, etc, you can use only one SIM which the operator had signed in contract of limited using.
If you bring an iPhone from foreign countries to Vietnam or any other countries, you might see an error message "Invalid SIM" or "PAYT Lock" when you insert a SIM card from another network into your iPhone. It means that you can't use your iPhone in any other country in this world. What you need to do is unlocking your iPhone immediately so that you can use it.
"All of the locked iPhones can be used in Vietnam nowadays"
However, unlike other mobile phone brands, unlocking is much more complicated with iPhone. All versions of iPhone have different ways of jailbreaking. Furthermore, it depends on particular factors such as model, version, mobile virtual network operators, the producing country, state of the contract, iPhone's history, etc.
With the experience in fixing and researching into the most optimal solution for unlocking iPhone through many years, Huy Dung Mobile will give the best resolution for clients so that they can use their iPhone immediately.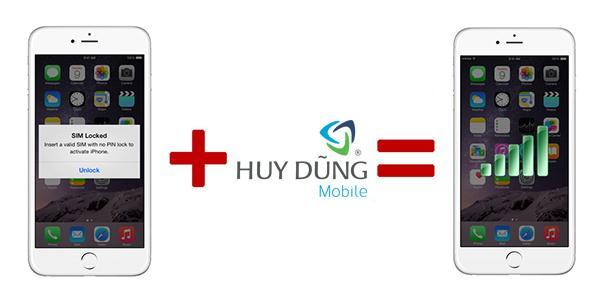 Hotline: +84 964.42.42.42
The most effective and safest ways of unlocking iPhone:
Unlocking iPhone by software (plug the cable into your iPhone and run the unlocking program in place).
Unlock iPhone by SIM Swap (replace your existing SIM with a new SIM to deceive the control of the original network company, you can use your iPhone normally as a valid international version. However there are still some drawbacks when using SIM Swap).
Hardware unlocking (modify the old CPU – hard drive – Rom by international versions, but this solution is not encouraged with clients who need to unlock the iPhone's network)
Unlocking iPhone by purchasing the official IMEI code from mobile carriers (We will pay for the compensating fee to terminate the contract of purchasing the iPhone with the original mobile carrier, then your iPhone will become the valid international version).
Choosing a way to unlock your iPhone depends on each person and the iPhone that you are owning. You can contact Huy Dung Mobile to receive free professional advice about UNLOCK IPHONE. We will offer you the most effective and economical solution for your iPhone.
After receiving 15 IMEI codes and the parameters at MODEL section which you sent us through messaging, we will response the best solution for you.
Beside that, we support unlock services for another smartphone brands, like Samsung, HTC, Sony…. So, what are you waiting for, if you want to use smartphone with cheap price, Huy Dung Mobile will help you.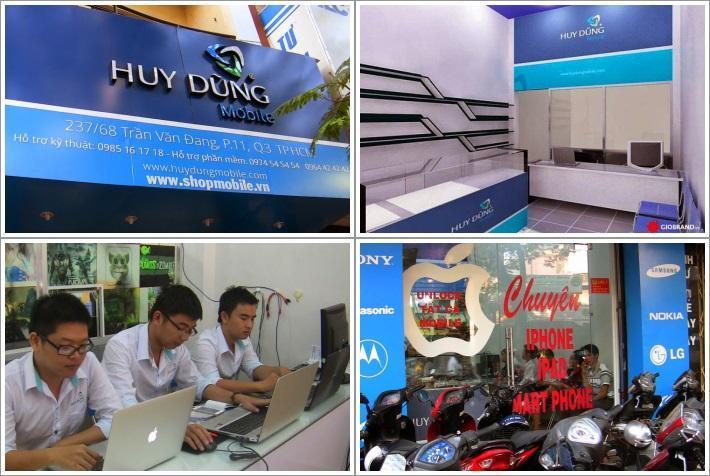 For more infomation, please contact us:
Huy Dung Mobile
Add.: 237/68 Tran Van Dang St., Ward 11, District 3, Ho Chi Minh City, Vietnam
Hotline: +84 964.42.42.42
Skybe: Unlockervn
Website: https://huydungmobile.vn/